It's just under a month to our annual celebration of the fantastic: Wyrd and Wonder is back this May for another month of chat, reviews, challenges and more with an amazing party of like-minded readers. For our fifth birthday, your hosts have been devising even more fun ways to celebrate our favourite genre – come see what we are planning…
Read-alongs
We have picked two forest fantasies for our read-alongs as wood is symbolic of a fifth anniversary. Lisa has chosen The Darkest Part of the Forest by Holly Black, a stand-alone YA fantasy of heroes, monsters and the Fae; and imyril has selected Guy Gavriel Kay's mythic portal fantasy The Summer Tree (and will host future buddy reads or read-alongs to complete the trilogy later in the year).
As always, we encourage you to read at your own pace, but we will stagger discussions across the month to avoid spoilers for slower readers. Questions will be posted weekly for participants to respond to via their blogs and/or on Twitter (Twitter users, send one of us a DM and we will invite you to the dedicated Community for the read-along you wish to join).
Read-along schedules
Week One: Start through Chapter 5 | hosted by Lisa
Week Two: Chapter 6 – 11 | hosted by Book Nook Reviews
Week Three: Chapter 12 – 18 | hosted by Book Forager
Week Four: Chapter 19 to the end | hosted by Lisa
If you would like to set the discussion prompts one week, contact Lisa (via Twitter or leave a comment at Dear Geek Place) to confirm you are taking part and which week you would like to host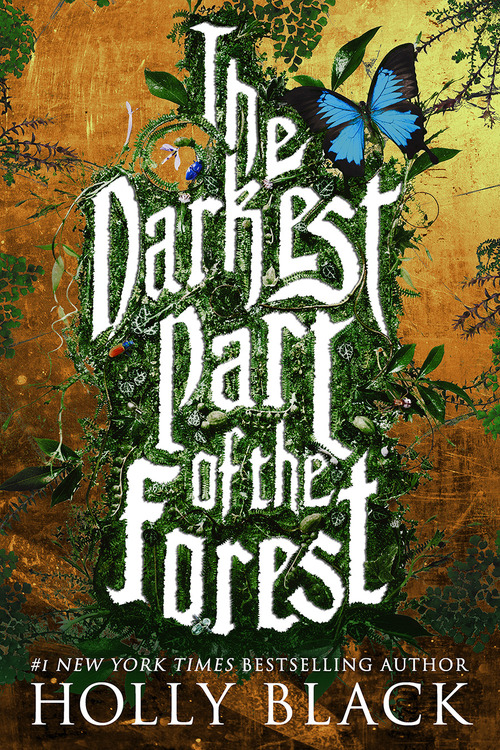 Week One: Prologue through Chapter 6 | hosted by imyril
Week Two: Chapters 7 & 8 | hosted by The Fantasy Hive
Week Three: Chapter 9 – 12 | hosted by Book Nook Reviews
Week Four: Chapter 13 to the end | hosted by Book Forager
If you would like to set the discussion prompts one week, contact imyril (via Twitter or leave a comment on this post) to confirm you are taking part and which week you would like to host
---
Fun and games
As previously announced, we've got some Fantastic Top Five topics for you to consider and the Wyrd and Wonder challenge is back with 31 daily prompts to inspire you throughout the month. But there's more coming your way if you fancy some fun during May!
Watch out for details of our Wyrd and Wonder book tag being lovingly crafted by imyril and veteran adventurer Peat Long – expect a heroic quest that will prompt to you share some favourite fantasy books as you go.
In the meantime, if you're looking for a way to pick your reads during the month, the Wyrd and Wonder book bingo is back to help:
This year's book bingo is just for fun – no prizes other that the warm fuzzy joy of completing a row. As ever, any read should only be used to complete a single prompt; and all reads should be fantasy as this is Wyrd and Wonder! Any format goes: novellas, audiobooks, graphic novels etc are just as valid as (e)books.
However, you are free to interpret the prompts as you wish! For example, "bitesize delight" was intended to be novella-specific, but if you want to reinterpret this in some other Wyrd and Wonderful way – looking at you, bitey elves – then feel absolutely free. As for those Wyrd & Wonder mascots, well I couldn't resist bringing them out to play – you could pick a book where they feature on the cover or somewhere in the story; or pick a book you first encountered – or read – or reviewed – during the corresponding Wyrd & Wonder event (see the image credits below to remind yourself which year each mascot featured).
Book bingo prompts (text-only edition)
Enchanted wood
Award nominee
Say it in
verse
Portal
fantasy
Wolf
Epic
Raven
Don't leave
the path
Shape
shifters
Bitesize
delight
Pegasus
Fae
FREEBIE
Fictional language
Mythic
Book within
a book
Forest
guardian
(Grim)Dark
Phoenix
Reread
Read-along
Urban
fantasy
Dragon
Talking
animals
Nature
spirit
---
Coming to you live
Jorie and Lisa are planning some live shenanigans across the month! Keep an eye on Jorie Loves A Story for details of some opportunities to chat live on Twitter; and get on over to Dear Geek Place for details of what fantasy films Lisa plans to watch for the first time – and when you can expect to see (and join) her livetweets of her reactions!
---
Join the party
What's that? This all sounds intriguing but you have no idea what Wyrd and Wonder is? Step this way to find out more about Wyrd and Wonder or head on over to A Dance With Books for Annemieke's round-up of past and present shenanigans.
Taking part is as easy as signing up to officially join the party and then reading, blogging, and/or sharing your enthusiasm for the fantasy genre on your social media channel(s) of choice during May using our hashtag #WyrdAndWonder. Signing up isn't an obligation, it just lets us know you plan to join us if you can – and if you sign up and make a post before May 7, you can enter our sign-up giveaways…
Giveaways
Like hobbits, your Wyrd and Wonder hosts love to celebrate a Wyrd and Wonder birthday by giving gifts to other people. I have a paperback set of The Winnowing Flame trilogy by Jen Williams for one lucky winner; and Lisa is offering two winners a choice of one of Tasha Suri's lush epic fantasies. These early bird giveaways are both international, but they're only open to adventurers who join the party – so go get signed up!
Watch out for more giveaways through May – Annemieke and Ariane are cooking up some more delights to tempt you with and Lisa has a second UK-only giveaway to round out the month.
To stay on top of everything latest as it happens, follow @wyrdandwonder on Twitter or Instagram.
---
IMAGE CREDITS:
All images from 123RF.com.
You are welcome to use the banner and bingo card on your Wyrd and Wonder posts, but please make no changes (except to resize if needed) and always credit the artists!