A year is a long time between flights, so Team SciFiMonth is excited to announce our new spring weekender! All Systems Read* is a casual 4-day readathon across Easter weekend for you to catch up on your SFnal TBRs and gossip on Twitter with a like-minded crew.
Unlike SciFiMonth, there's no sign-up and no schedule: we simply propose to spend 4 days delighting in one of our favourite genres. November left our SF TBRs significantly larger than it found them (and 2021 has already had plenty of exciting SF releases), so this is a chance to dive in and enjoy a book or several.
Casual is the name of the game: you don't need to commit to read a certain number of hours or a certain number of books – we're just looking to enjoy ourselves reading quietly in the virtual company of others. Reaction tweets and live tweets are encouraged, reviews and discussion posts are welcome but not required (although we'd love to hear about your TBRs). Tag your tweets and posts with #AllSystemsRead and we'll boost them on Twitter via @SciFiMonth.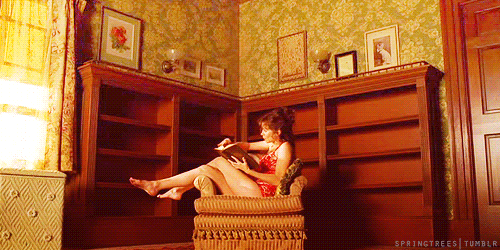 All Systems Read* will take place on April 2-5th, primarily on our sofas (and Twitter). See you there?
* with apologies to Martha Wells for the pun. Hopefully Murderbot would approve of a long weekend bingeing our favourite content…